Shenzhen has always been the forefront of China's reform and opening up. Over the years, it has gathered first-class jewelry brands and craftsmen. In the market environment with the most rapid evolution and rapid iteration, it explores the frontiers of jewelry fashion trends and the world's advanced craftsmanship. The creation of Shenzhen International Jewellery Show is just another new high built on this solid foundation, which has built a diversified and international exchange and display platform to promote the development of the jewelry industry together.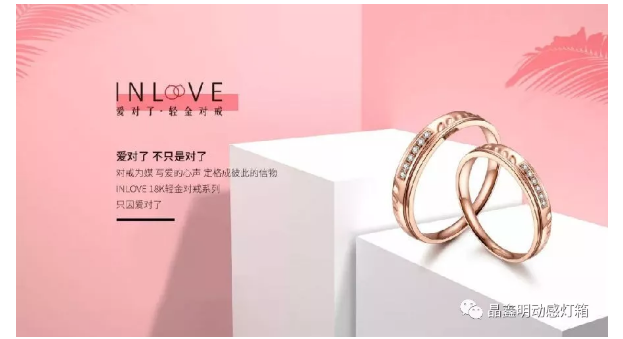 On September 12-16, 2019, the 5-day Shenzhen International Jewellery Show will be grandly held in Halls 1, 2, and 9 of the Shenzhen Convention and Exhibition Center. Among them, the Jingxin Ming dynamic light box will be brought with 2019 brand new Optoelectronic advertising creatives debuted at this International Jewelry Exhibition, and everyone is welcome to visit our booth (2G62) for creative advertising exchanges!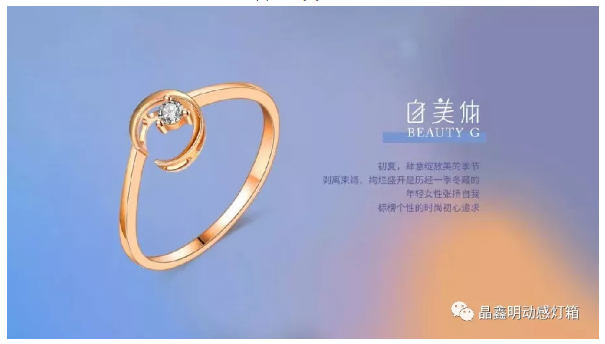 With the increasing popularity of dynamic light boxes, I believe that the public is also becoming more familiar with this name. No matter the airport, high-speed rail, subway, bus station, exhibition, and even physical stores, there will be a flashing light box advertisement that attracts you. Note that with the designer's grasp of the rhythm of light, the static image has a smart effect and adds new innovative elements to brand advertising. This is one of the light effect charms of Jingxin Ming's dynamic light box!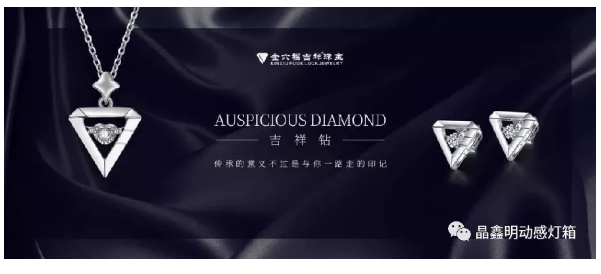 Recently, no matter in Guangzhou, Nanning, or Shanghai, the latest cases of Jingxin Ming dynamic light box brand jewelry have been born. Compared with the industry's light box advertising, Jing Xin Ming dynamic light box has both fineness and functionality. With a qualitative leap, the precise lighting effect control allows the shiny effect of the lighting effect to be displayed extremely finely, and the value of the light box advertisement is more directly fed back to the brand owner!